Purple Mash
Purple Mash is our new online learning platform.
Using a user name and password children are able to access Purple Mash from home and send homework directly to their teacher!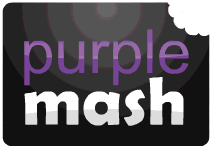 *Click the link for our Purple Mash Login Page
* Type in your unique USER NAME and PASSWORD
* LOOK for the PURPLE ALERT BELL and CLICK
* This will tell you your homework task – CLICK GO TO and enjoy!
*Once you have finished it will automatically send your completed work to your teacher.