Meet the Staff
Steve Hodgkinson, Head Teacher
I am responsible for leading this amazing school, working with the children, the staff, the governors and everyone in the wider community to secure the best primary school experience possible. If you would like to see for yourself what makes North Nibley School so special, then please arrange a visit. I look forward to meeting you.
Paula Kirby
I work in the school office, answering the phone (01453 542600), I support parents, children and staff, organise trips and order lunches. I work hard to make sure that everyone knows what is going on, so that the school runs smoothly.
Class 1 Teacher, Becky Allen
Every day in Class 1 is special because we are always discovering and learning new things, mainly through play. The children learn so quickly and it's great to be part of that learning experience!
Di Findlay
Teaching Assistant

Class 2 Teacher, Erin Robinson
As Class 2's teacher I enjoy engaging children in all aspects of their learning through creative teaching approaches. I look forward to understanding each child's personality and teaching them the skills needed to become increasingly independent learners.

Emily Smith
Teaching Assistant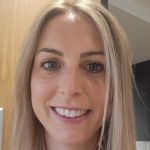 Hayley Buckley
Teaching Assistant

Class 3 Teacher, Abbie Parker
As Class Three's teacher I am excited to work with this age group and bring creativity and enthusiasm to the classroom. I look forward to helping the children develop their skills as well as their learning.
Carrie Roberts
Teaching Assistant

Class 4 Teacher, Becci Surridge
As Class 4's teacher I enjoy working with the children in their last two years of Primary, helping them to fulfil their potential, equipping them with skills and confidence to continue their education into secondary school.

Claire Pullin
Teaching Assistant
Mid-Day Supervisors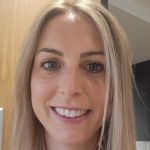 Hayley Buckley

Alice Lewis
Annie Marsh
Sarah Reed
Cleaner-in-charge
Mary Iscar